Definition of Dial-up Networking Monitor in the Network Encyclopedia.
What is Dial-Up Networking Monitor?
Dial-Up Networking Monitor was a Microsoft Windows NT utility accessed through Control Panel that showed status information for an active dial-up networking session. Dial-Up Networking Monitor was one of the tools included in Windows NT when Remote Access Service (RAS) is installed on the machine.
Dial-Up Networking Monitor shows the following information:
The condition of the selected RAS device
Device and connection statistics in bytes and frames in and out
Accumulated device errors and overruns
The networks and users your devices are connected to
Preferences for status icons and sounds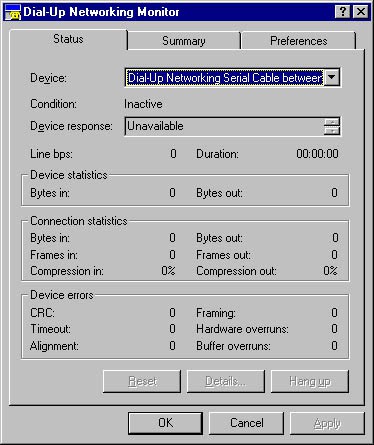 See also:
Note: Deprecated technology.