Definition of ERP in the Network Encyclopedia.
What is Enterprise Resource Planning?
Enterprise Resource Planning, best known as ERP, is a general term describing the entirety of the business functions of an enterprise. Enterprise resource planning (ERP) includes tasks such as planning, purchasing, tracking orders, supplying customers, managing inventory, servicing customer requests, producing financial reports, and bookkeeping.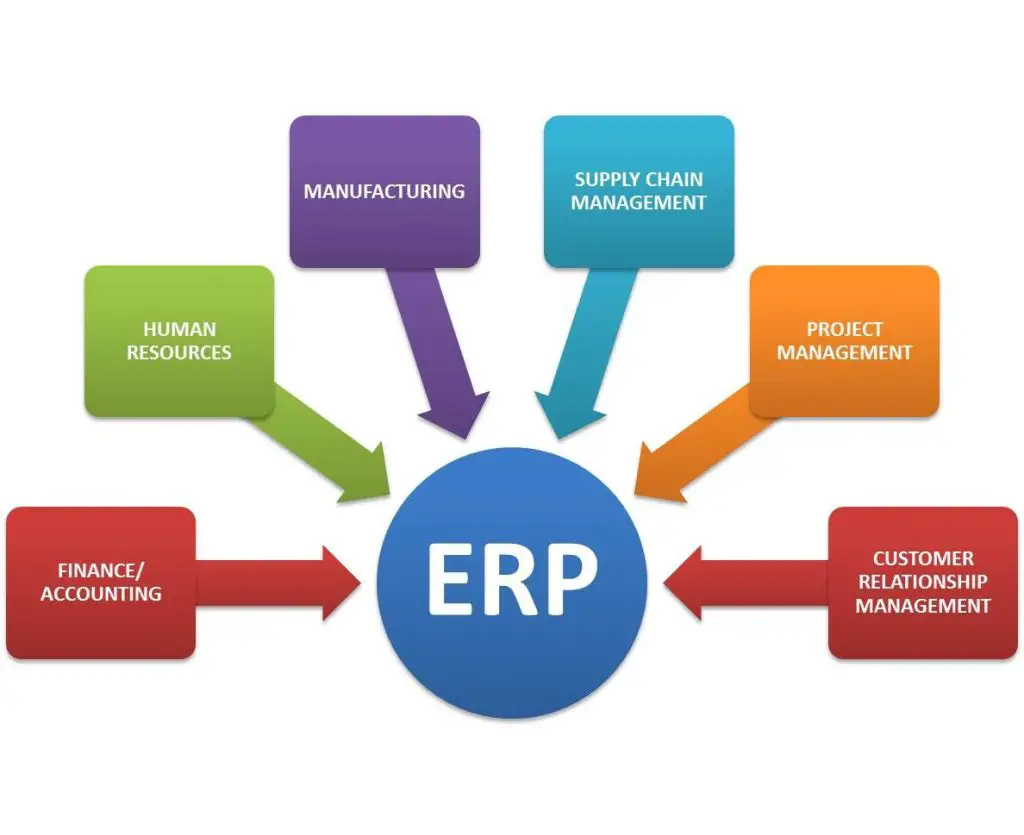 ERP software is modular software designed to integrate these various business functions and simplify their management. ERP software typically consists of an integrated suite of tools for performing standard line-of-business functions such as payroll, accounting, inventory management, and order entry.
ERP software is used in transportation and automotive businesses, industrial environments, and other large industrial settings. ERP software lets these large businesses manage diverse business resources across the enterprise in order to plan more effectively for growth and expansion.
Because most business data is stored in databases, ERP software usually depends on the database-management program used. Microsoft SQL Server forms a robust and scalable foundation on which to build ERP software.
Difference between ERP and CRM
CRM stands for Customer Relationship Management. It's a software that manages the company's interaction with current and potential customers.
Where CRM manages the customer, ERP manages the business. The goal of ERP software is to help improve the efficiency of business processes.
ERP focuses on reducing overheads and cutting costs. By making business processes more efficient, ERP reduces the amount of capital spent on those processes. On the other hand, CRM works to increase profits by producing greater sales volume and better prices.
Further reading: