Apple TV is a digital media player and microconsole created by Apple. Small network appliance and entertainment device that can receive digital data from a number of sources and stream it to a capable television.
How to use Apple TV
Apple TV is an HDMI-compliant source device. To use it for viewing, it has to be connected to an enhanced-definition or high-definition widescreen television via an HDMI cable.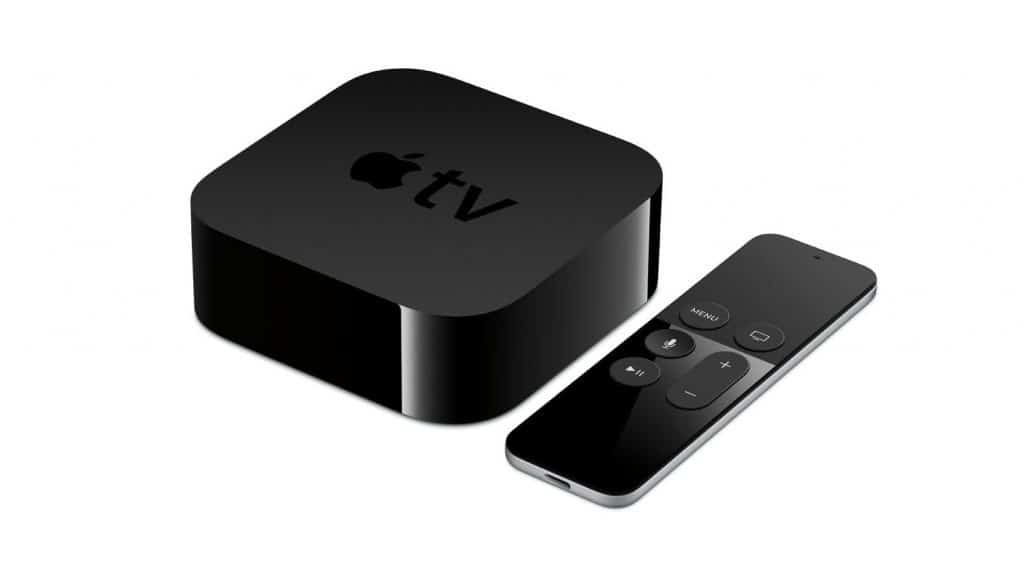 The device has no integrated controls and can only be controlled externally, either by an Apple Remote control device (with which it is sold) using its infrared/Bluetooth capability, by the Apple TV Remote app (downloadable from App Store) on iOS devices, such as the iPhone, iPod Touch, iPad, and Apple Watch, using its Wi-Fi capability, or by some third-party infrared remotes.
Check the latest price of Apple TV 4K on Amazon.
How it works
Apple TV App lets you browse content from over 60 video services without switching from one app to the next. You'll find movies and shows, handpicked recommendations, and live sports. The Apple TV App is already on iPhone, iPad, and Apple TV and works seamlessly across them all. So if you stop watching in one place, you can start again later on a different device.
Features
Apple TV allows consumers to use an HDTV to stream video, music, and podcasts as well as downloading apps and games from the tvOS App Store. The first, second, and third generations offered limited content which Apple had provisioned to work with Apple TV. These have now been discontinued in favor of the fourth-generation Apple TV, with an OS based on iOS called tvOS which lets developers create their own apps with their own interface that run on Apple TV. These include multimedia, music apps, and games.
Video Streaming The primary function of Apple TV is streaming video through the internet. Users of Apple TV can rent or buy movies and TV shows from the iTunes Store, or stream video from a variety of services found in the tvOS App Store such as Netflix, Amazon Prime Video, Hulu, YouTube, Vimeo, HBO Now, Showtime, Sling TV, and DirecTV Now. Users can stream live and on-demand content from apps that support login through a cable provider by way of one universal app called TV. TV unifies all content into one central application that allows the user to watch whatever they want from any source while providing recommendations. These include ABC, NBC, CBS, NBA, NFL, NHL, WatchESPN, History Channel, Food Network, CNN, Fox News, HGTV, Disney, National Geographic, and many others. The upcoming single-sign on feature in tvOS 10.1 will allow users to log in to all of these apps at once, bypassing the need to authenticate each individually.
Music and Podcasts Streaming Users can access their music and podcasts libraries that they purchased in iTunes through iCloud through the Music and Podcasts apps, respectively. In addition, users can also subscribe to music streaming services such as Apple Music, Pandora, Qello, and Vevo and access content that way.
Photos The built-in Photos app syncs user photos from iCloud Photo Library and displays them on TV.
Apps and Games Users can download apps and games from the tvOS App Store. This app store is similar to the one found on the Apple iPhone and iPad.Games use the Accelerometer and Gyroscope along with the touchpad found on the Siri Remote for control.
Casting and Mirroring With AirPlay, users can stream or mirror content from your iOS device or Mac wirelessly.
Siri Voice assistant on tvOS that allows a user to check the weather, stocks, sports scores, as well as searching for content across a multitude of different applications. Voice dictation can also be used in text fields, including usernames and passwords.
Why Apple TV is great
Apple TV 4K delivers the best streaming video available to compatible 4K, HDR and Dolby Vision TVs. It offers the most polished streaming experience today, the best remote on the market and excellent Siri voice options. It's just $30, £30 or AU$40 more than the non-4K box.
Why Apple TV is not that great
Apple TV 4K is expensive. It doesn't stream YouTube in 4K or HDR. Cheaper streaming devices from Roku and others offer similar image quality and capabilities.
The Bottom Line If you can swing the price and want the best streamer available today, get the Apple TV 4K.
Check the latest price of Apple TV 4K on Amazon.
Check out this video review to be absolutely sure about your buy.