Definition of VOLUME in Network Encyclopedia.
What is Volume (computers)?
Volume is, in MS-DOS and earlier Microsoft Windows platforms, a portion of a hard disk that can be formatted with a file system and can have a unique drive letter assigned to it.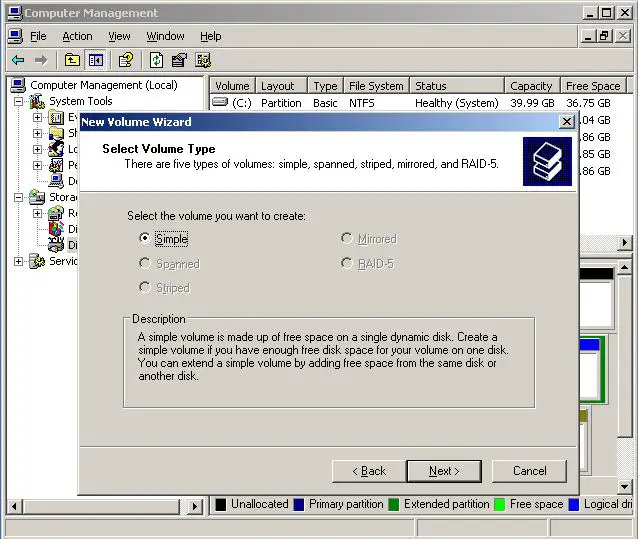 Since Windows 2000, a volume is a logical storage entity composed of portions of one or more physical disks. Windows 2000 volumes can be formatted using the NTFS file system or file allocation table (FAT) and can be assigned a drive letter.
Recent Windows operating systems supports two different types of disk storage:
Basic storage: Supported by Windows NT version 4 or earlier and can include primary partitions, extended partitions, logical drives, volume sets, mirror sets, stripe sets, or stripe sets with parity 
Dynamic storage: Volumes created using the Windows 2000 Computer Management snap-in for the Microsoft Management Console (MMC) that can include simple volumes, spanned volumes, striped volumes, mirrored volumes, or RAID-5 volumes