The Desktop is more than just a digital backdrop; it's the heart of your user experience in Microsoft Windows operating systems. From the pioneering Windows 95 to the cutting-edge Windows 10, the Desktop has remained the nerve center for task management, file storage, and system navigation. This article will delve into the transformation, features, and significance of the Windows Desktop across various Windows versions.
Table of Contents:
1. The Birth of the Windows Desktop: Windows 95 and Its Legacy
Windows 95 revolutionized personal computing with the introduction of a Graphical User Interface (GUI) that employed the Desktop as its central interface. Users were suddenly introduced to a digital work area that mimicked a physical desk, complete with icons and menus.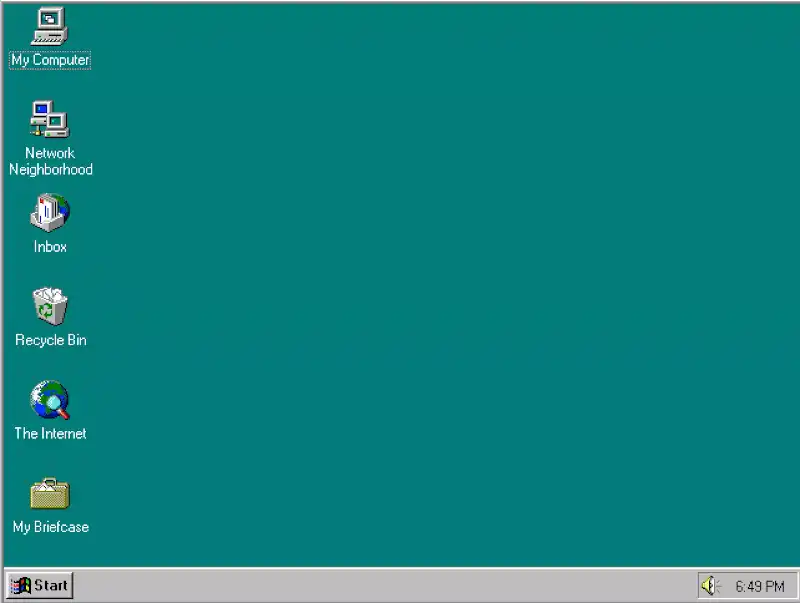 This change significantly simplified computer interactions, bringing computing into millions of homes and offices worldwide.
2. The Active Desktop Era: Web Integration in Windows 98
Windows 98 took the Desktop concept a step further with the introduction of the Active Desktop feature. Users could not only manage files and tasks but also incorporate web functionalities right on their Desktop. With an integrated Internet Explorer, users could browse local and network files and even have active web content directly on the Desktop.
3. Navigating the Millennium: Windows XP and Vista
With the arrival of Windows XP, the Desktop underwent a significant design overhaul, introducing a cleaner, more user-friendly interface with the Luna theme. Features like "Quick Launch" made task management easier and more intuitive. Windows Vista continued this trajectory, adding widgets and the Aero Glass interface, which further beautified the Desktop and introduced translucent window borders for the first time.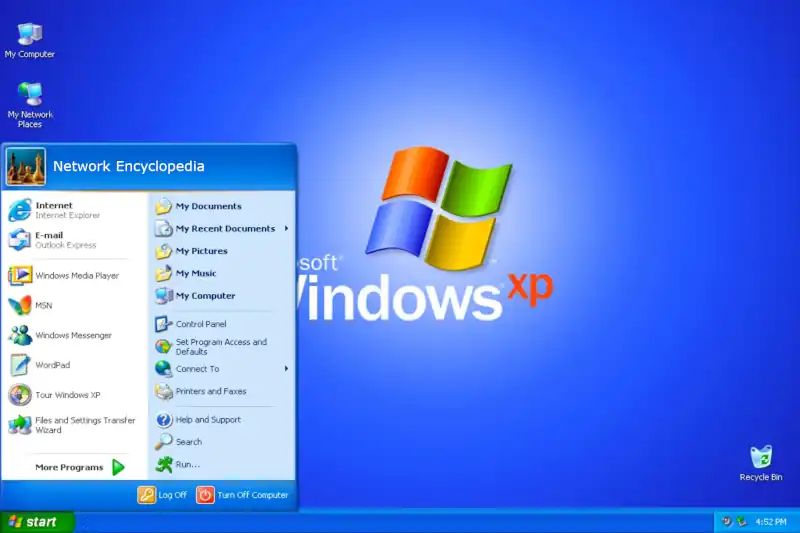 Windows XP and Vista also introduced enhanced search features and newer ways to organize your files and folders, making the Windows Desktop not just a work area but a powerful tool for productivity.
4. The Rise of Touch: Windows 7 and 8
Windows 7 polished many of the features introduced in previous versions and added the ability to "Snap" windows to the sides of the screen. But it was Windows 8 that took a massive leap in Desktop evolution with its touch-friendly interface. Although this version was met with resistance due to its divergence from the traditional Desktop, it opened the path for touch interfaces in Windows operating systems.
Windows 8 introduced "Live Tiles," which could be placed on the Desktop to display real-time information. However, this feature was a point of contention for many users, leading Microsoft to reintroduce the traditional Desktop experience in Windows 8.1.
5. Modern-Day Desktop: Windows 10 and Beyond
Windows 10 combined the best of both worlds: the traditional Desktop and modern features like Live Tiles, neatly packed in the Start Menu. It also brought in virtual desktops, allowing users to organize their tasks even better. Cortana, the virtual assistant, became a part of the Desktop, offering voice-controlled functionalities.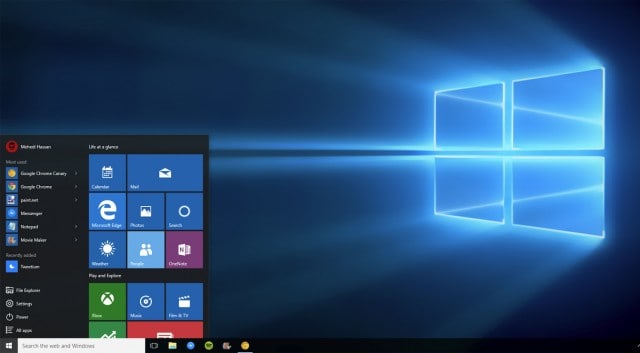 With each update, Windows 10 continues to add more features to the Desktop, like the News and Interests widget, making it a continually evolving workspace. The future seems promising with Windows 11, which aims to refine the Desktop experience further with centered Start menus and rounded corners.
6. Customizing Your Desktop
One of the most empowering features of the Windows Desktop is its high level of customizability. Users can not only rearrange icons and widgets but also delve into settings to change themes, backgrounds, and even system sounds. Third-party software allows even deeper levels of customization, from installing icon packs to entirely reshaping the user interface.
This flexibility ensures that the Desktop remains not just a workspace but a personal space reflecting the user's tastes and needs.
7. Desktops Across Platforms
The concept of a Desktop isn't exclusive to Microsoft Windows. MacOS has its unique interpretation, focusing on a clean, uncluttered workspace. Linux distributions offer an array of Desktop environments, each with different layouts and functionalities. While they all share the basic premise of being a user's work area, each brings a unique set of tools and customization options to the table, proving that the Desktop remains a cornerstone in graphical user interfaces across platforms.
8. Frequently Asked Questions
Can I run multiple Desktops on Windows?
A: Yes, starting with Windows 10, you can use the virtual desktop feature to organize your workspace.
How do I customize my Desktop background?
A: Right-click on the Desktop, choose "Personalize," and then select from a range of background options.
What happened to Active Desktop?
A: Active Desktop was phased out in later versions of Windows due to security risks and performance issues.
Can I recover deleted Desktop icons?
A: Most likely, yes. Check the Recycle Bin first, and if it's not there, there are other recovery methods you can try.
9. Conclusion
The Desktop remains a fundamental aspect of user interaction with computers, constantly evolving to meet modern demands and technologies. From its early days in Windows 95 to the intricate layouts in Windows 10 and 11, the Desktop is more than just a workspace; it's a testament to the changing trends in human-computer interaction and user experience design.
10. References
"A Visual History of Windows," PC Magazine.
"Multiple desktops in Windows," Microsoft Support.
"Comparing Desktop Environments in Linux," ArchLinux.