Web Hosting is a type of Internet hosting service that allows individuals and organizations to make their website accessible via the World Wide Web.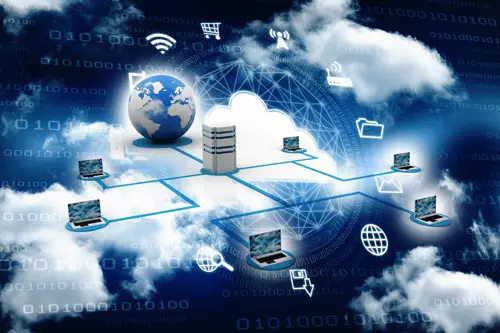 Web hosting providers range from local Internet service providers (ISPs) who provide businesses with a few dozen megabytes of server space and access to Perl scripting engines to global-presence companies with server farms that offer dedicated servers, e-mail accounts, domain name holding, support for Web content development tools such as Microsoft FrontPage, support for Web application development platforms such as Microsoft Visual InterDev, open database connectivity (ODBC) support, domain name hosting and holding services, and so on.
Most hosting companies require that you own your domain in order to host with them. If you do not have a domain, the hosting companies will help you purchase one.
Content of this page
---
History of Web Hosting
Until 1991, the Internet was used for research and education purposes only. Basically it was used for email, telnet, FTP and USENET traffic, and only a very small number of web pages. The World Wide Web protocols had only just been written and not until the end of 1993 would there be a graphical web browser for Mac or Windows computers. Even after there was some opening up of internet access, the situation was confused until 1995.
At that time, to host a website on the internet, an individual or company would need their own computer or server. As not all companies had the budget or expertise to do this, web hosting services began to offer to host users' websites on their own servers, without the client needing to own the necessary infrastructure required to operate the website.
Web hosting became big business around 1998. Web hosting providers are rapidly being supplanted by "content hosting" providers that offer an even greater range of services, which can include back-end system integration, custom programming, security management, and site mirroring. However, the distinction between the terms "Web hosting" and "content hosting" is often blurred in this rapidly evolving market.
10 Types of Web Hosting Services
There are many options to host a web site or web application on the web. However, each of them caters directly to web site owners needs. While they all act as a storage place for your website, where they differ is the amount of storage capacity, control, technical knowledge requirement, server speed, and reliability.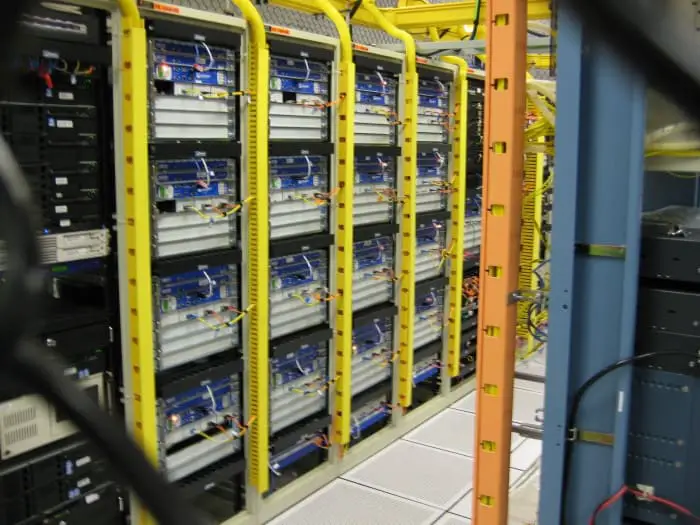 These are the six types of web hosting you will most often come across:
Shared web hosting service: One's website is placed on the same server as many other sites, ranging from a few sites to hundreds of websites.
Reseller web hosting: Allows clients to become web hosts themselves.
Virtual Dedicated Server: Also known as a Virtual Private Server (VPS), divides server resources into virtual servers, where resources can be allocated in a way that does not directly reflect the underlying hardware.
Dedicated hosting service: The user gets his or her own Web server and gains full control over it (user has root access for Linux/administrator access for Windows); however, the user typically does not own the server. One type of dedicated hosting is self-managed or unmanaged.
Managed hosting service: The user gets his or her own Web server but is not allowed full control over it (user is denied root access for Linux/administrator access for Windows); however, they are allowed to manage their data via FTP or other remote management tools.
Colocation web hosting service: Similar to the dedicated web hosting service, but the user owns the colo server; the hosting company provides physical space that the server takes up and takes care of the server.
Cloud hosting: This is a new type of hosting platform that allows customers powerful, scalable and reliable hosting based on clustered load-balanced servers and utility billing.
Clustered hosting: Having multiple servers hosting the same content for better resource utilization. Clustered servers are a perfect solution for high-availability dedicated hosting, or creating a scalable web hosting solution.
Grid hosting: This form of distributed hosting is when a server cluster acts like a grid and is composed of multiple nodes.
Home server: Usually a single machine placed in a private residence can be used to host one or more web sites from a usually consumer-grade broadband connection.
Web Hosting Explained by Video
The purpose of this video tutorial is to explain how web hosting works, particularly Shared Web Hosting. Hosting is basically the computer & network infrastructure that keeps your website available across the internet.