EIA, or Electronic Industries Alliance, was the main trade organization representing the U.S. high-tech community and ceased to exist on February 11, 2011.
What is EIA (Electronic Industries Alliance)?
EIA was the main trade organization representing the U.S. high-tech community. The Electronic Industries Alliance (EIA) was founded in 1924 as the Radio Manufacturers Association.
It plays an important role in enabling U.S. electronics producers to be competitive by developing technical standards, hosting trade shows and seminars, performing market analysis, and facilitating relations with the government.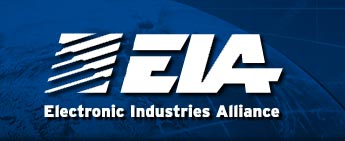 The EIA represents a broad spectrum of U.S. electronics manufacturing interests.
The EIA is organized along the lines of specific electronic products and markets, with each sector, group, or division having its own board of directors and its own agenda for enhancing competitiveness. Major divisions include the components, consumer electronics, electronic information, industrial electronics, government, and telecommunications divisions.
An important computer networking function of the EIA is the series of standards for residential and commercial network cabling that are collectively known as the EIA/TIA wiring standards. Individuals and companies installing cabling for computer networks must follow these standards in order to comply with government legal and safety requirements.
EIA was dissolved in 2011
The EIA announced in 2007 that it would be dissolved into its constituent divisions, and transferred operations soon after.
The Alliance formally ceased to exist on February 11, 2011. EIA designated ECA to continue to develop standards for interconnect, passive and electro-mechanical (IP&E) electronic components under the ANSI-designation of EIA standards. All other electronic components standards will be managed by their respective sectors.
The ECA merged with the National Electronic Distributors Association (NEDA) in 2011 to form the Electronic Components Industry Association (ECIA).
However, the EIA standards brand will continue for IP&E standards within ECIA.