Definition of T1 Channel Bank in Network Encyclopedia.
What is T1 channel bank?
T1 Channel Bank is a type of customer premises equipment (CPE) that is used to terminate a T1 line and distribute its services across the organization. T1 channel banks allow T-carrier services to connect at the customer premises to:
Data terminal equipment (DTE) such as routers or remote access servers that provide wide area network (WAN) data connections for corporate networks
Private Branch Exchange (PBX) units that provide integrated phone/fax services
How T1 channel bank Works?
A typical T1 channel bank consists of a modular chassis unit to which you can add various expansion cards to provide digital communication services for CPEs. The modular chassis allows customers to add additional channels and upgrade fractional T1 services to full T1 or higher. It also allows customers to multiplex several channels together to provide higher bandwidth for high-speed data connections to routers, Web servers, and other DTEs. The chassis typically includes a built-in T1 Channel Service Unit (CSU) for terminating the T1 circuit at the customer premises, plus a variety of expansion cards for specific uses. Some chassis support up to four T1 lines, which can be configured for both active and backup purposes to provide redundant WAN connections.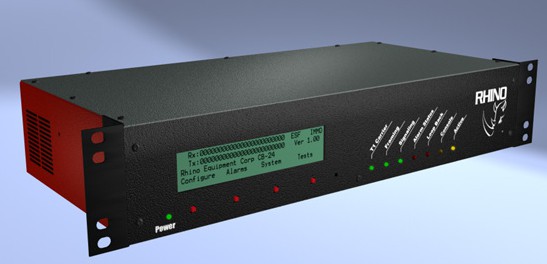 Each expansion card typically services one or two DS0 channels, which means that different channels can supply different services (such as voice, fax, or data connections). Typical types of expansion cards include the following:
Data service cards: Usually have a dual channel format that supports two DS0 channels and use a serial interface such as RS-232, RS-530, or V.35 for directly connecting to bridges and routers with integrated Channel Service Unit/Data Service Units (CSU/DSUs) 
High-speed data cards: Support up to 1.544 Mbps in 64-Kbps or 56-Kbps increments by selecting the number of DS0 channels to multiplex together 
Voice cards: Used to connect to a PBX or even directly to a telephone using standard 4-wire connections 
Modem cards: Turn your channel bank into a modem pool for remote access functionality 
DS0 channel bandwidth
Individual DS0 channels might have bandwidths of 56 Kbps or 65 Kbps, depending on the carrier.