Definition of X-Series Protocols in Network Encyclopedia.
What is X-Series Protocols?
X-Series Protocols, also known as X-Series recommendations, is a series of standards and recommendations developed by the International Telecommunication Union (ITU) relating to data communication over networking and telecommunication services.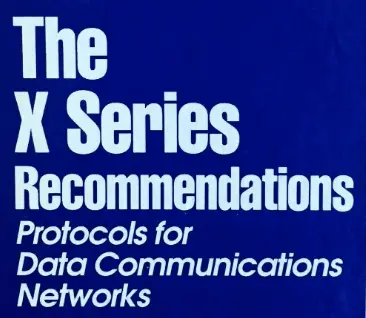 These standards and recommendations include the following:
X.25: Defines a protocol for a global packet-switching network for wide area network (WAN) connectivity. Related X-series protocols include X.3, X.28, X.29, X.92, X.96, X.110, and X.121. 
X.400: Defines a standard for a global message handling system for e-mail. Related protocols include X.402, X.403, X.407 (ANS.1), X.408, X.411, X.413, X.420, and the P-series protocols. 
X.500: Defines a recommendation for a global directory service. Related protocols include X.501, X.509, X.511, and X.518 through X.521. 
See also: