Definition of IUSR_ComputerName in The Network Encyclopedia.
What is IUSR_ComputerName?
IUSR_ComputerName is a Microsoft Windows NT user account created when Internet Information Services (IIS) is installed.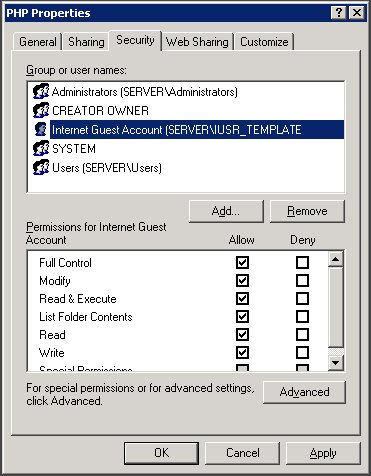 The IUSR_ComputerName account, in which ComputerName is the NetBIOS name of the Windows server on which IIS is installed, is also known as the anonymous account because it is designed to allow anonymous access to World Wide Web (WWW) and File Transfer Protocol (FTP) sites on IIS.
How it works
The IUSR_ComputerName account is given a randomly assigned password and is made a member of the Guests local group. The account is also granted the sole system right "log on locally" so that when users on the Internet try to anonymously access a WWW or FTP site on IIS, they are authenticated as if they had logged on locally to the system console (instead of being authenticated as normal network users). This secures the computer against unauthorized network access. Once a user is authenticated as an anonymous user, he or she transparently uses the IUSR_ComputerName account to gain access to files on the WWW or FTP sites of interest.
IUSR_ComputerName account in Guests Local Group
The IUSR_ComputerName account is automatically included in the built-in Guests local group on the server on which IIS is installed, so be sure to review the permissions and rights that you have granted to the Guests group.
Changing password of IUSR_ComputerName
You can change the password of the IUSR_ComputerName account using User Manager for Domains, but if you do so you should use Internet Services Manager to ensure that this password is synchronized with the password specified for the account in the IIS property sheets. Select the Enable Automatic Password Synchronization setting in Internet Services Manager to ensure this.