Definition of Anonymous Access in Network Encyclopedia.
What is Anonymous Access?
Anonymous Access is one of three authentication schemes for Microsoft Internet Information Services (IIS). Anonymous access allows anonymous users to gain access to Web content hosted on the IIS server by using the anonymous user account.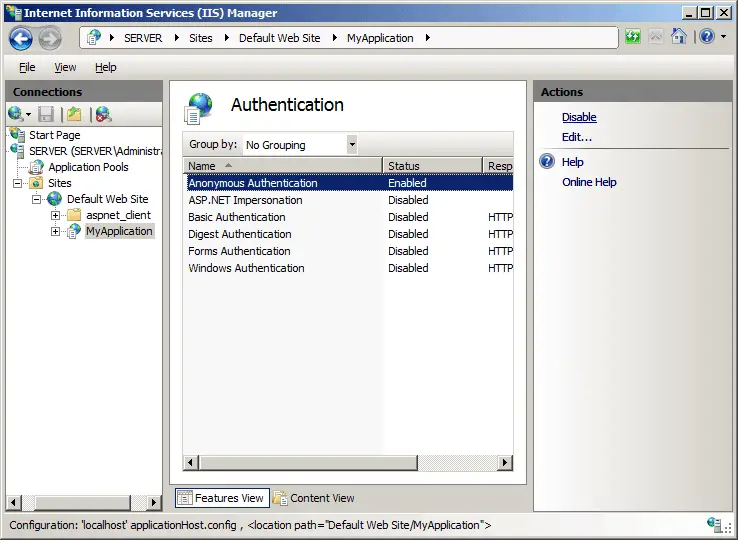 Anonymous access is usually reserved for low-security public Web sites, where the identity of the individual visiting the site is not important. By enabling anonymous access to the site, distrusted users from the Internet can access content on the site.
By contrast, private corporate intranets use a higher form of authentication, such as:
Enabling Anonymous Access
Configuring IIS to Allow Anonymous Access:
Open Internet Services Manager by selecting Start | Programs | Administrative Tools | Internet Services Manager. In the tree on the left pane, browse to the TropicalGreen virtual directory (e.g. Computer Name | Default Web Site | TropicalGreen).
Right-click on the node that represents your website (e.g. the Default Web Site). Select Properties from the pop-up menu. The Properties dialog appears. Select the Directory Security tab and in the section labeled Anonymous access and authentication control, click the Edit… button.
The Authentication Methods dialog opens. In the Anonymous access section, ensure that the Anonymous access option is checked.