Network Protocol is a protocol that operates at the network layer (layer 3) of the Open Systems Interconnection (OSI) reference model for networking.
OSI model is the most popular model used to establish open communication between two systems. To learn more about the OSI Model read the main article about this topic.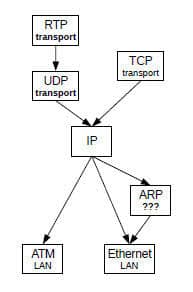 How network protocols work
A network protocol break larger processes into discrete, narrowly defined functions and tasks across every level of the network.
Network protocols are typically created according to industry-standard by various networking or information technology organizations.
The following groups are constantly publishing different network protocols:
Most common network protocols
Network protocols do not simply define how devices and processes work; they define how devices and processes work together. Without these predetermined conventions and rules, the internet would lack the necessary infrastructure it needs to be functional. Network protocols are the foundation of modern communications, without which the digital world could not stand.