Add New Hardware was a Control Panel utility in Microsoft Windows 95 and Windows 98 that was used to install new peripheral hardware on a machine.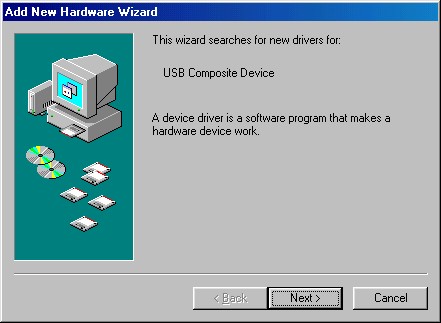 On machines running Windows 98 that are fully Plug and Play compliant, you can either plug the device into the computer while it is running (for hot-pluggable devices) or you can turn off the machine, install the card, turn on the machine, and have Windows 98 automatically enumerate the new device and begin the installation procedure.
The Add New Hardware Wizard generally needs to be run only for legacy devices that are not fully Plug and Play compliant.
Add New Hardware Wizard in Windows 7
There are two ways to launch the Add New Hardware Wizard in Windows 7 in case you need it for adding legacy devices that aren't recognized when you plug them into your system:
Open Device Manager, right-click the root node and select Add Legacy Hardware.
Type hdwwiz in the Start Search box and press ENTER.
You can use this wizard for adding legacy devices like the Microsoft Loopback Adapter network adapter to your system.
TIP
Make sure your hardware device is attached to your machine and turned on before running the Add New Hardware Wizard!